This card is being sent to
Ryan
. Please take the time to go go Ryan's link and find out a bit about hm and how you can help brighten his day.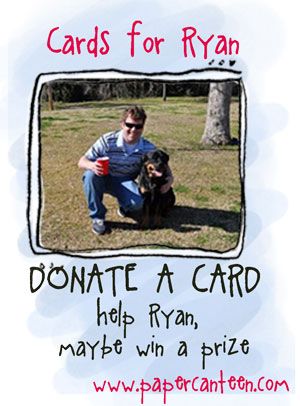 Well am I glad my mojo found it's way home. I think that it might have had something to do with the fact that I was working with a super cute
Teddy Bo
image.
I would like to enter my card into the following challenges :
Teddy Bo
- black white and one other colour
In the second photo I have tried to show you the lush ribbon I have used that I got from Lacey at
Stamp and Create.
It's the satin pleats ribbon in satin. I will ordering more from her once my current lot is near the end.
This cute Teddy Bo is called Bo's bubbly smiles, and can be found in the pencil sketch section of the bits and bobs department. They are a set of three and were my first ever purchase from Teddy Bo.
Teddy Bo has his hat and jumper coloured in with copic's. The black and white PP was from one of my best buds Kath, Thanks huni. I have gone overboard in the matting and layering department but I'm pleased with how it looks. The final touch on my card is the 2 white candi from Craftwork cards.
If you have managed to read all the way to the end then I will let you into a secret. I have some blog candy on offer. It's not being blogged about on any other blogs as I wanted it to go to a "real" follower of my blog but since my mojo has returned I'm feeling in a good mood and thought I'd let just you know.
Hugs
H xx